Discover the Best Catholic Tours with Christopher Cross, KHS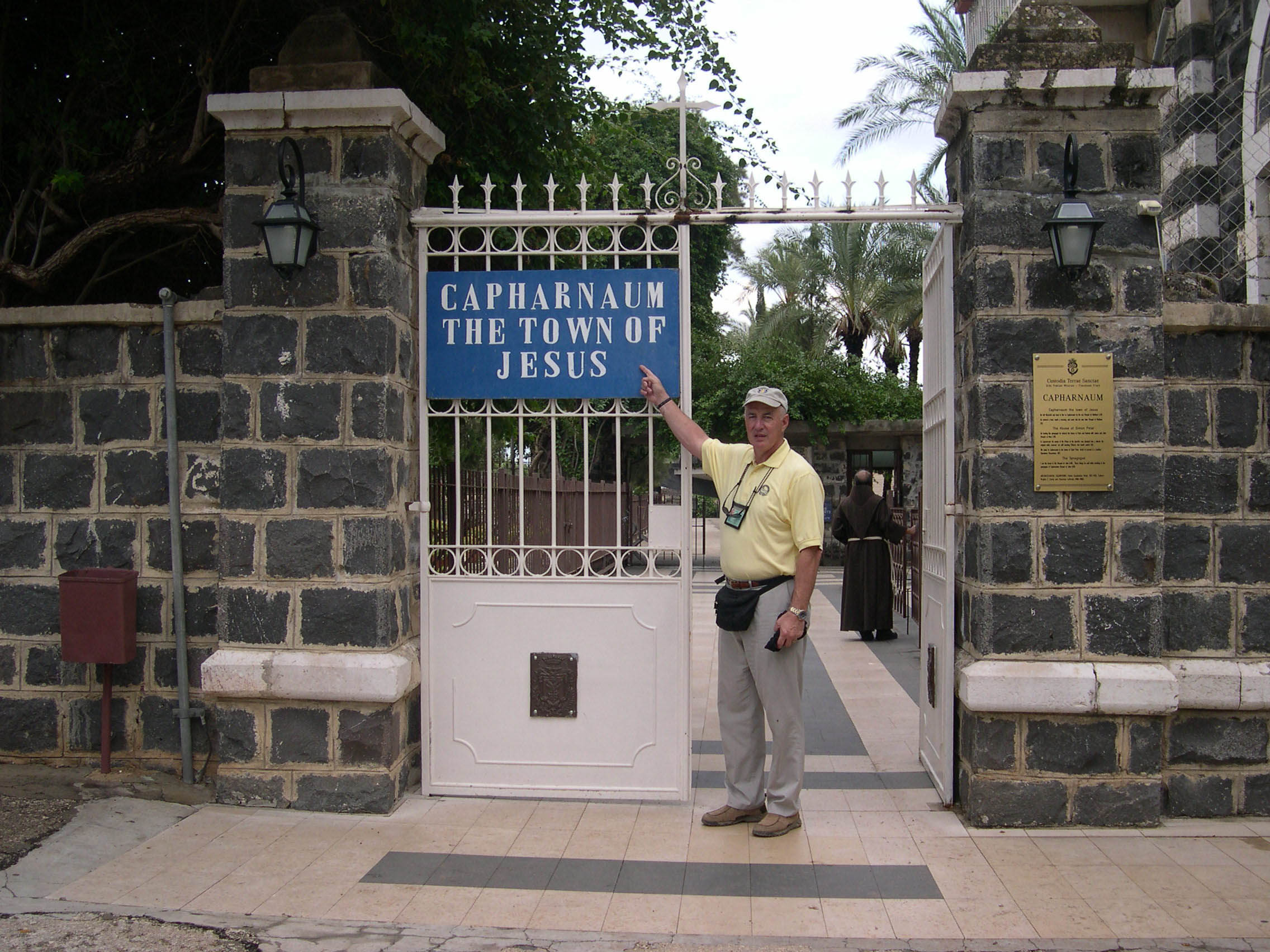 Are you looking for a unique and enriching travel experience? Look no further than Christopher Cross, KHS. As a seasoned Catholic tour guide, he offers an array of tours that showcase the rich history and culture of the Catholic faith. From exploring ancient churches to experiencing religious traditions firsthand, each tour promises to leave participants with a deeper understanding and appreciation for their faith. Join us as we discover the best Catholic tours with Christopher Cross, KHS!
Introduction
Christopher Cross have led over 91 trips from the US to Israel and have written a book entitled "Walking In His Footsteps" by Christopher Cross which is used on all pilgrimages. It's a valuable source of spiritual information for anyone traveling to the Holy Land.
Christopher Cross is a Catholic tour guide who specialize in the Holy Land the places where Jesus was born, where he lived and died.. He is a knowledgeable and experienced guide who can offer insights into the history and meaning of these places. His tours are popular with pilgrims and tourists alike.
Overview of Catholic Tours Offered
Christopher Cross is a full-service Catholic tour company that offers a wide range of services to help you plan the perfect pilgrimage. We offer everything from customizable itineraries and travel packages to on-site support and concierge services. Our team of knowledgeable guides and staff are committed to providing an exceptional experience from start to finish, ensuring that your pilgrimage is both memorable and meaningful.
Whether you're looking to visit sacred sites like the Israel or explore the rich history of Catholic Europe, Christopher Cross has the perfect tour for you. We offer a variety of both group and private tours, each designed to meet your specific needs and interests. And because we believe that every pilgrim deserves the royal treatment, all of our tours include luxury accommodations, fine dining, and exclusive access to some of the most iconic Catholic landmarks in the world.
If you're ready to start planning your dream pilgrimage, contact Christopher Cross today. We'll be happy to answer any questions you have and help you choose the perfect tour for your needs.
Benefits of Choosing a Catholic Tour Provider
When you choose a Catholic tour provider, you can be confident that you are choosing a company that is committed to providing an authentic and enriching experience. Here are just a few of the benefits of choosing a Catholic tour provider:
You will be able to learn about the rich history and traditions of the Catholic faith.
You will have the opportunity to visit some of the most beautiful and sacred places in the world.
You will be able to deepen your own faith journey through prayer, reflection, and service.
You will have access to experienced guides who can help you make the most of your pilgrimage experience.
Planning for a Tour with Christopher Cross, KHS
When planning a tour with Christopher Cross, KHS, there are a few things to keep in mind to ensure a smooth and enjoyable experience. First, be sure to book your tour well in advance. Tours often fill up quickly, so it's important to confirm your spot as soon as possible.
Next, be prepared to share your contact information and tour preferences with Christopher Cross, KHS. This will help him customize the tour to your group's needs and interests. He will also need to know how many people will be in your group so that he can make appropriate arrangements.
Be sure to pack any necessary items for the tour, such as comfortable walking shoes and weather-appropriate clothing. And don't forget your camera! Christopher Cross, KHS tours are known for being both informative and photogenic.
Unique Features and Experiences Offered by Christopher Cross, KHS
Christopher Cross, KHS is a Catholic tour provider that offers unique features and experiences that are not available with other providers. We provides tours of the Holy Land that include Bethlehem, Nazareth, and Jerusalem.
Conclusion
All in all, Christopher Cross and KHS provide the perfect blend of convenience, affordability, and reliability for those looking to book a Catholic tours. With their dedication to providing quality experiences for their clients and their commitment to helping visitors gain an understanding of different cultures and religions around the world, Christopher Cross and KHS are sure to be your go-to provider when booking a Catholic tour. So why wait? Get out there today with Christopher Cross or KHS as your guide.