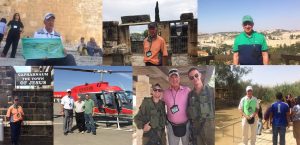 Testimonials Patriarch Endorsement Catholic Holy-land Tours
Testimonials catholic tours and travels
Catholic Tours
catholic pilgrimage tours
Testimonials best catholic pilgrimages
the catholic tour company
Latin Patriarch Endorsement pilgrimage holy land tour
catholic travel center
Testimonials Catholic Holyland Tours, catholic tours and travels, Testimonials Catholic Tours, Testimonials catholic pilgrimage tours, Testimonials best catholic pilgrimages, the Testimonials catholic tour company, Testimonials pilgrimage holy land tour, catholic travel centre
Fr. Douglas Mathers NYC
(These are just a few people who have traveled with me.)
Chris:
"My reflections upon our recent Pilgrimage to the Holy Land begin with thoughts of the practical and end with the spiritual. Practically speaking, the scope of the Pilgrimage couldn't be improved upon. It included visits to all of the most important places associated with Our Lord. I will surely recommend this Pilgrimage to my brother priests, to religious and to the laity."
Sister Jeannette Roy NH
Dear Chris:
"Words can never adequately thank you for the wonderful experience I just had in the Holy Land under your most professional and spiritual guidance. The trip is something I will never forget, and let me assure you that I do plan and hope to return with you and many pilgrims from this area who are in amazement at all we have been sharing with them about the trip. I have been blessed to go to Europe and visit Lourdes, Assisi and Rome; the experiences there were great and wonderful, but this trip to the Holy Land was beyond my wildest expectations. Your knowledge and prayerfulness at each place made it so sacred and special. Besides that you also spoiled all of us with your many generous gifts along the way."
Shelly NY
Chris;
"I just wanted you to know how much our trip meant to me. I'm sure I have not yet experienced all the ramifications of it. Truly, it is a life changing event!"
Fr. William Gordon NY
Dear Chris:
"You are to be commended for your generosity of commitment in your special ministry to bring priest, religious and lay people to the Holy Land. I am amazed at the influence you have had in my life and beyond in bringing people to Israel and look at how many lives have been touched! I stated to you before and I will repeat it: since visiting Israel and the Holy Land, my life will never be the same again."
Sr. Mary Eamon NY
"It is you, Chris, who made the experience of a life-time come alive within the soul of my life as you prayed the Gospel passages, shared faith insights from your own experiences at the holiest of places, and gave from the heart of you beautiful gifts that will be treasured and cherished. Thank you from the very deep core of my being for this once-in-a-life time experience."
Fr. Carmen Perry Pa.
"Thank you Chris, for a wonderful trip and making it possible for priests to experience, in a prayerful and joyful way, the Holy Land. You are an exceptional persona with an exceptional apostolate. I just hope more priests and lay people take advantage of what you are making possible. The Scriptures will never be the same…and we will never be the same!"
Fr. Xavier Goulet, OFM Conv. Minnesota
"My trip to the Holy Land is one that I shall not forget. I was looking for a trip that would be filled with information but enfleshed with the spiritual experience of the places were visited. On our trip with you Chris, I experienced all of this and even more than I had anticipated. I shall ever be grateful to you for desiring to share your spiritual experience of the Holy Land with me and others."
Fr. R. Stack Canada
"Without doubt, Chris, it was your own deep devotion to the Holy Family…and in particular to Our Blessed Mother and her Rosary that set the prayerful and peaceful tone of this "Tour of a Lifetime!" I therefore highly recommend this PILGRIMAGE to the HOLY LANDS to every priest, deacon, and lay person."
Fr. John Peters Arizona
Chris:
"I want you to know that each day was a wonderful day in my life that was spent on the pilgrimage. The reverence for each holy place visited with prayer and reflection. I pray that more priests, deacons, sisters and lay people take advantage of your pilgrimage and your ministry."
Customer Recommendation
Barb & Glenn Waterkotte, February 2022
We were recently blessed to join a group that had been waiting for two years to make their pilgrimage to Israel with Christopher Cross. Covid had taken its toll on plans to travel to Israel in 2020. We traveled to Israel on February 12th and returned on the 24th, 2022. As God's Divine Providence would have it, my husband and I were able to join the group due to a number of cancellations. We are, in fact, "repeat offenders" and are happy to report that this trip, like our first in 2018, did not disappoint.
There are "trips" to the Holy Land but this is truly a pilgrimage and with Chris and Jerry's expert guidance in both spiritual and historical perspectives, this is a trip of a lifetime. We said, the difference for us is that we've gotten to experience a once in a lifetime trip, two times now.
Spiritually, you are guided as you literally walk in Jesus' footsteps and are able to ponder each moment in His life, from His birth to His death, resurrection and ascension. We were blessed with two amazing priests; Fr. Tim and Fr. David as well as a wonderful Deacon John. Daily (or more) Masses, incredibly thought provoking homilies, group prayer, and time for pondering and reflecting made this an amazing journey of faith.
Historically, Israel has it all as we toured the Old City of Jerusalem as well as other historical sites in and around the area. We prayed at the Wailing Wall, visited the Mount of Olives, visited the site of Jesus' ascension and so much more.
Words cannot describe the magnitude of what we saw and experienced both outwardly and inwardly. Not to mention, we traveled with 33 other like-minded Catholics who brought their own desires to be closer to Jesus and His life and faith.
Please consider taking this trip and experiencing what Our Dear Lord longs for as He calls us closer to Him each day. We were in such capable and competent hands that we felt completely safe and secure at all times under their expert guidance. Bring a journal to write down the many pearls of grace and wisdom as you make this incredible journey. God Bless you and your travels.
To Jesus through Mary.
 Vince and Teresa Duffy, March 2, 2022
My wife and I just returned from a 11 day pilgrimage to the Holy Land led by Christopher Cross.
I am hard -pressed to put into words the experience. Chris truely enhanced the trip by his knowledge and contacts in Israel, but more importantly by his spirituality. He not only showed us the sacred sites but put them into a much clearer focus on the life and times of Jesus and how they related to our salvation history. I cannot imagine this trip without Chris and his insights. I do not want to compare other faiths and I am sure that had we gone on a "non Catholic" tour we would have been touched to a degree. The fact that this was a Catholic pilgrimage was the tipping point as in each and every site we visited the spiritual reflection came from a Catholic point of view. Saying a decade of the Rosary at every site that related to a particular mystery was just icing on the cake.
Upon returning home I spoke with a lot of people who had been to the Holy Land. I recounted our experience, the places we saw, the places where we were priviledged to celebrate Mass  and the common response was "We never got to do that!"
We plan on returning to the Holy Land as soon as we are able, but won't do it unless Chris is available to be our guide.
I full heartily recommend Chris as a guide, just remember to bring good walking shoes, because you are literally walking in" The Footsteps of Jesus."
 Zita E. Simoes
To My Fellow Catholics! If you feel that you are in need a spiritual awakening of mind and soul, I have the solution for you.
I recently had the privilege of being part of a Pilgrimage to Holy Land under the directional Guide of a gentleman by the name of Christopher Cross who also has a book named "Walking in His Footsteps". It was an experience of a lifetime and a transformation within me that is difficult to explain.
Mr. Cross is a very faithful person who has a vast knowledge of Biblical History and Scripture with a grasp on Biblical events that is not only amazing, but his explanations seem to bring a certain clarity to the many visiting sights that allow a unique and special feeling of the sight you are visiting.
He keeps you on the move and it is mostly a fast pace that you enjoy and want for more.
The fact to any trip, but especially a Pilgrimage, it's extremely important to select the correct individual to properly guide you for it become a truly memorable experience. Mr. Christopher Cross is just that individual.
Sincerely,
Zita E. Simoes
Los Angeles, CA
Zita-simoes@hotmail.com
Coy and Nancy Lowe – March 2022
In February of 2022, we had the privilege of participating in a pilgrimage to the Holy Land, guided by Mr. Christopher Cross. It was a spiritually phenomenal experience.
As recommended, we purchased the book, "Walking in His Footprints" written by, Christopher Cross, KHS. The book is an invaluable asset and referred to when visiting the Holy sites.
Mr. Cross is extremely knowledgeable of the historical and biblical sites visited.
Mr. Cross has the ability to share his knowledge and personal experiences with the group in a way that connects the group with one another and their faith.
Mr. Cross has many years of experience in conducting pilgrimages to the Holy Land and has developed many relationships with locals over the years, giving him access to areas and permits required to many Holy sites not readily available to everyone.
The itinerary is planned in such a way as to maximize the pilgrims spiritual experience and viewing of the sites.
We highly recommend a pilgrimage to the Holy Land with Christopher Cross as your guide.
Given the opportunity, we would definitely go with him again.
Sincerely,
Coy and Nancy Lowe