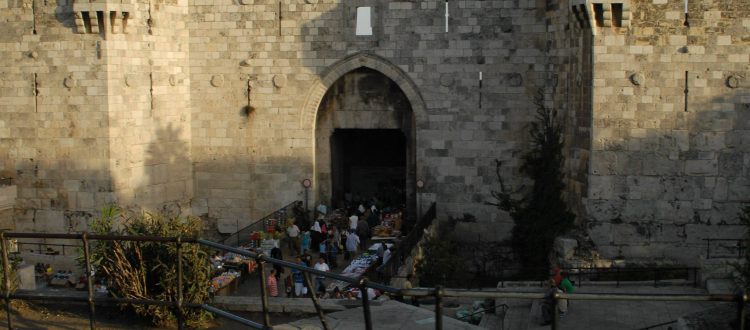 Places to visit on the open day/s in Jerusalem
Christopher Cross has connections to bring you to these places at a reduced cost. If you wish you can venture out on your own get your own transportation to anyone of these places or just walk to some of the closer locations.
Holocaust Museum (Yad Vashem)  no entrance fee and taxi would be around $10 one way for the cab, regardless how many in the cab. Remember the more you have in the cab the cheaper it is.  They have a cafeteria there if you need lunch.
Bethlehem Church of the Nativity  free to enter, but a special cab with a permit to enter West Bank has to bring you over and bring you back.  Price for the taxi $12 a person one way.
Mount of Olives – You need to take taxi over to top of the Mt. of Olives and walk down the Palm Sunday route taking your time and finally ending up in Gethsemane. Cost of the cab to the top of the Mt. of Olives $8 per person.
Masada on the Dead Sea – About 45 minute ride by cab.  You will need a guide to guide you while there.  Cost of cab would be $175 per person obviously the more you have the total price comes down.  Count on a half day to view everything and travel time.
Caiaphas House – Entry fee of $6 and cost of the cab to bring you over.  You can go back down into the pit and spend time there where Jesus was kept overnight.
Uneven Stairs– Entry fee of $11 per person and you can purchase the ticket just as you go in the Dung gate on the right side.  Spend time on the original stairs Jesus would have walked on.
Dead Sea Scrolls & replica of the old city in time of Christ –  $18 per person to get in plus cost of the cab to get there which is about 3 miles from our hotel. Not easy to walk there.  Taxi would be necessary $7 per person
Walk around the old city on the wall –  Inside the Jaffa gate to the right near the bridge you can purchase ticket to walk the wall  cost is $ 6-8 per person
Helicopter ride over the old city and Dead Sea -1-2 hours and get a heavenly view of the old city and Jericho.   $2500-$3500.
Jericho:  Take a cab to Jericho $45 round trip per person. See the excavation of the old town of Jericho 4000 year old next to Temptation Restaurant where we had lunch one day.  There is an entry fee of $12. Per person.